Our friendly, caring team reflects the kind of treatment you can expect from our practice. We are dedicated to our patients, and we will care for you as we would our own family. Call our office today at 330-668-9830 to schedule an appointment with our dentist, Dr. Pennington, and learn more about dental care in Copley, Ohio.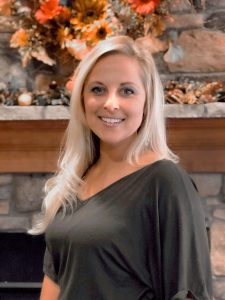 Gretchen Frazier — Certified Dental Hygienist
Gretchen is a certified dental hygienist. She graduated from Stark State in 2003 and has been with the practice for close to 15 years. Helping patients strive for better oral health, feel better about their smile and get over their fear of dentistry are the most rewarding aspects of her career. She is a mother to three beautiful children, and she loves supporting them in their sports activities and enjoys being active in her church community and serving those in need.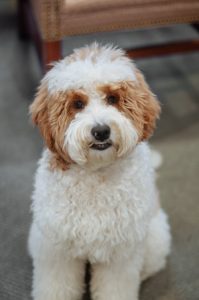 Gulliver is our Australian Goldendoodle. He hopes to be a therapy dog when he is all grown up! He loves to be with people, especially children! He is an adorable, fun and playful pup who is inquisitive, curious and affectionate! He would love for you to stop and say hi to him during your visit to our practice. He will surely brighten up your day as he does ours!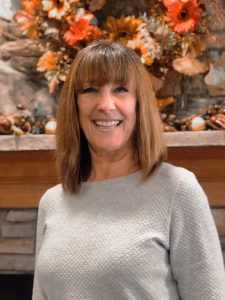 Michele Zmrazek — Certified Dental Hygienist
Michele is a certified dental hygienist. She grew up on the west side of Cleveland and has been a resident of Medina for over 35 years. She has been with the practice since 2010. She also serves as a member of the American Dental Hygienists Association. She has served as secretary of the Cleveland Dental Hygienists' Association and is currently a delegate to the Ohio Dental Hygienists' Association. Michele strives to provide the highest quality of service to patients. She makes it a priority to educate and encourage patients to improve their oral health, as it does affect overall physical health. Michele's interests include traveling with her husband and spending time with her four children and 11 grandchildren.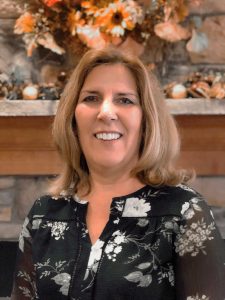 Nikki Goubeaux — Office Manager
Nikki is the office manager and has been with this practice for 18 years. She enjoys the interaction with patients and helping them deal with and answer any questions pertaining to insurance, appointments or treatment. Nikki is from Cuyahoga Falls. She has three children, and her interests include hiking with her husband and kids, exercising, baking and frequent trips to New York City.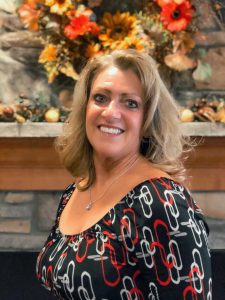 Wendy Neal — Certified Dental Assistant
Wendy is a certified dental assistant. Wendy has been with the practice prior to Dr. Pennington acquiring it, for a total of close to 30 years! She has seen generations of families over these 30 years and prides herself on knowing each patient and making sure that they have a pleasant and comfortable appointment. What she enjoys most about her job is seeing patients who were fearful of dentistry before coming to the practice complete their treatment and come back to maintain their oral health with regular recalls. She is fascinated by dentistry and the ability to learn and evolve in the field. She enjoys spending time with her husband, kids and two grandchildren. Her interests include riding her motorcycle, four-wheeling, camping and vacationing with family.